Soul Talk and Making It So!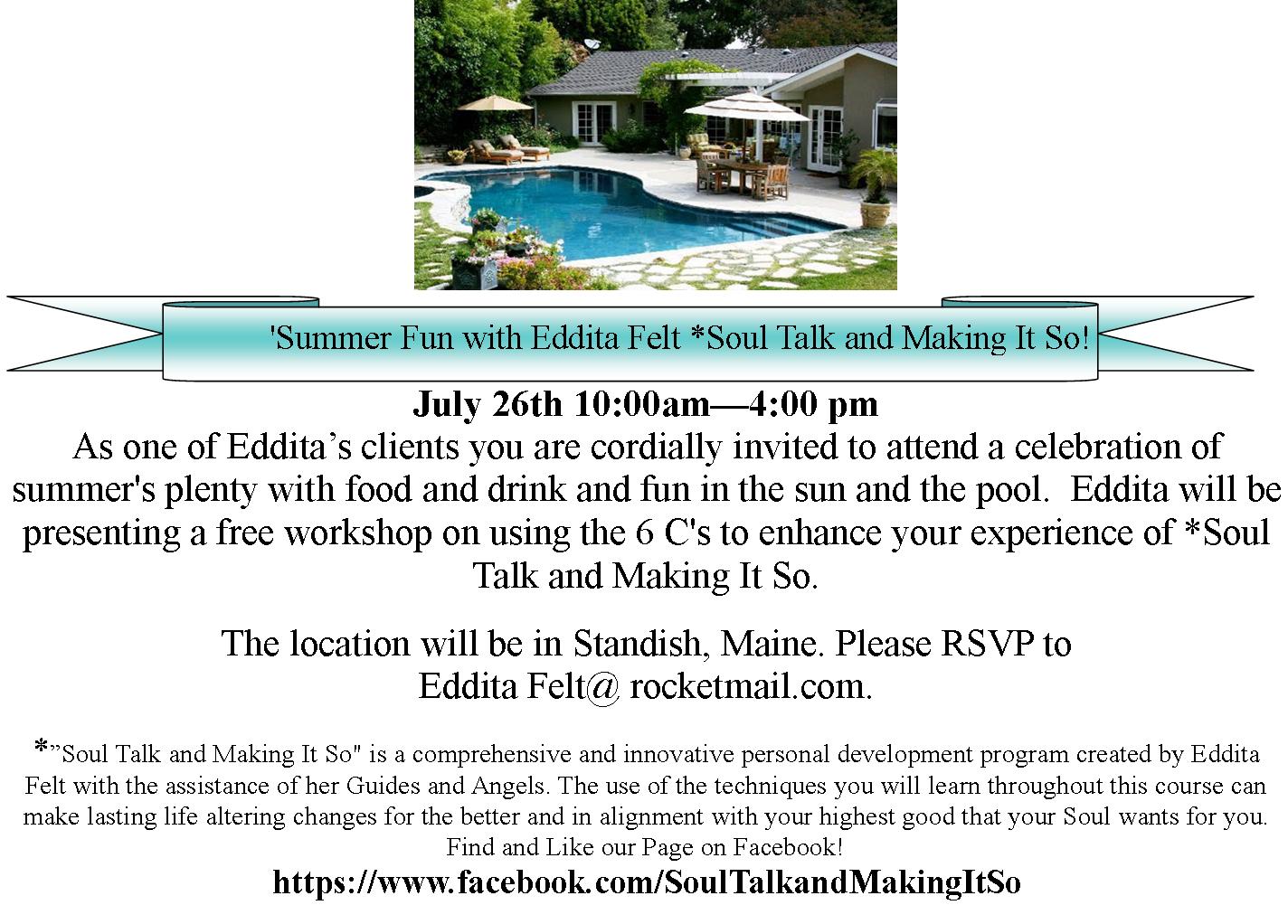 Read Eddita's Newest Newsletter
Featured Client Testimonial
June 25, 2014
Hi Eddita,
I just wanted to thank you for an amazing soul reading this Monday. It really helped me to learn a lot about myself and to trust more in God/Universe. I did finally figure out that the hint about Charlie was from a young boy I knew named Tim. I am continuing to check in with my guides and I'm looking forward to getting back into writing and chakra clearing. I'll be sure to recommend your services and I look forward to hearing more about your Fall classes. Best,
Nicole Nelson
Please click to read more client recommendations and testimonials.
Newsletter Winners
May's News letter winner is Chris Johnson and June's is Schamus342. Congratulations!
Win a Free Half Hour Reading
Sign up to be entered to win! Drawing will be held July 15, 2014!